Honest
Choose an attorney who keeps you fully informed of your legal options and what they mean so that you can make confident decisions about your future.
Compassionate
Whether you're going through a divorce, trying to keep your family together, or looking to draft a will, you deserve an attorney with an empathetic approach.
Knowledgeable
Experienced and intuitive attorney Bonnie S. Hollier stays on top of new and changing Texas laws. When it comes to your case, trust in her.
Divorce & Child Custody Attorney in Orange, Texas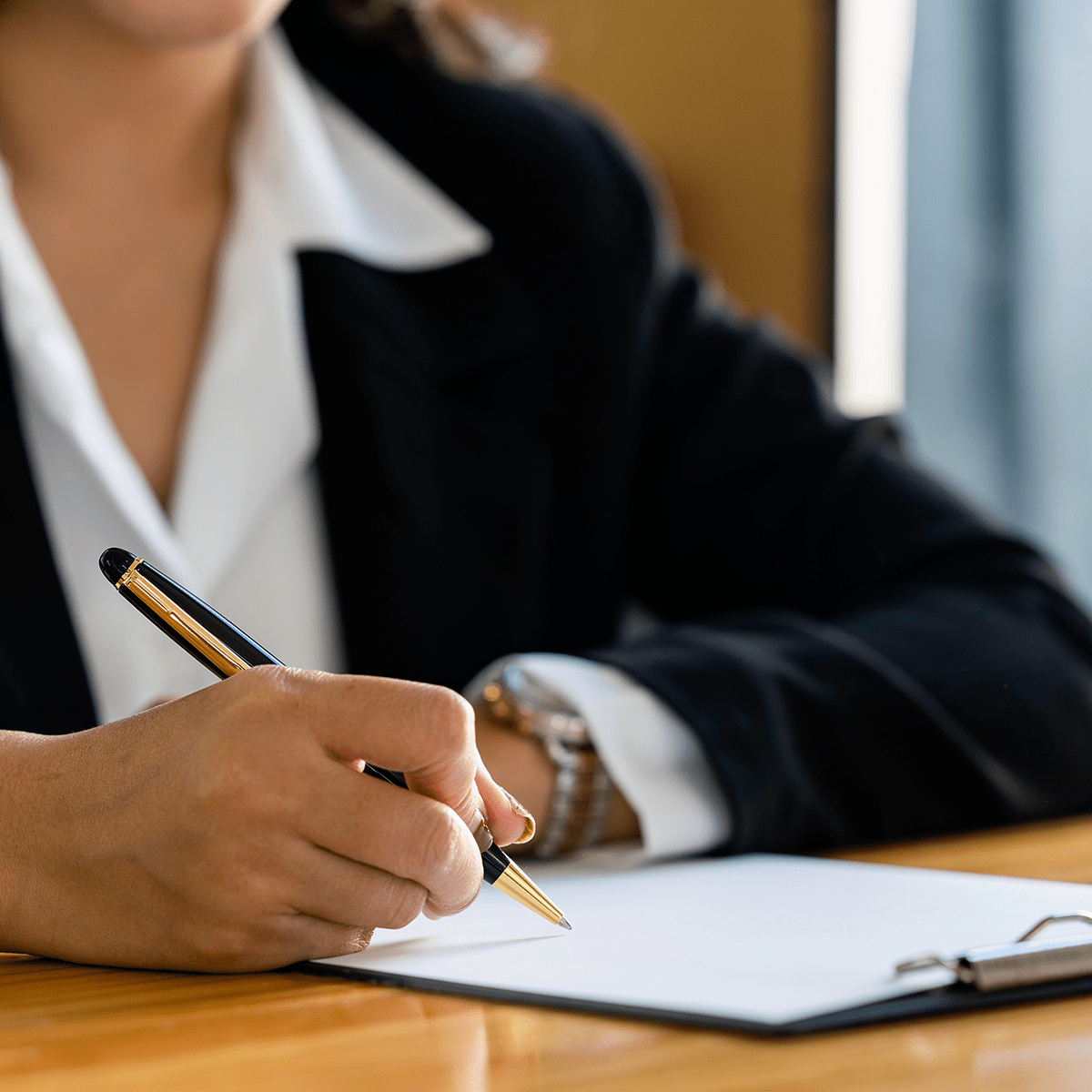 Bonnie S. Hollier
Attorney at Law
Bonnie has been practicing law since 2003 and has carved out a credible name in the courtroom throughout her career. Judges respect her; other attorneys prefer not to face her. A passionate child advocate and renowned for her devotion to clients, Bonnie's diligence, intuition, and compassion set her apart from other family law and criminal defense attorneys. Discover how she can help you build a better tomorrow, today.
Reliable Solutions for Your Family
Divorce
---
Already an emotional event, divorce is a complicated legal matter. There are a lot of options to consider, property to fairly divvy up, and custody plans to discuss if you have children. Enlist a caring and experienced divorce attorney in Orange, Texas, to provide you with the personalized support you deserve while dividing your marital property. Let Attorney Hollier help you seek a fresh start.
Adoption
---
There are many approaches to adoption. Whether you're a step-parent seeking to legally adopt your child, seeking to adopt internationally, or in need of representation for your agency adoption, put knowledge and compassion on your side as you take monumental strides in building your family. Partner with a client-recommended attorney whose honest guidance you can count on.
Client Testimonials
I not only think of Bonnie and Destin as my attorney but also as good friends and I could not have asked for a better group of ladies to work with during this very stressful and emotional time. Though it was not a walk in the park, I am beyond thankful for Bonnie and Destin's education, experience and dedication to fighting for their clients. If I had to do this again, I would definitely want these ladies on my side.
Where do I start with these Ladies....? They are an amazing team! I am always satisfied with the outcome of everything! Destin is hands down a blessing and has worked so hard from day one with my case! She is always on top of everything and so positive! I am just so thankful to have both Destin and Bonnie working on our case! I will always recommend them to anyone looking for legal council!!!
I can't praise Bonnie & Destin enough. I had a very unusual case that other attorneys didn't want to touch. Well, Bonnie to the rescue. She took my case for an extremely reasonable fee. It took almost 2 years to complete due to the District Attorney causing complications. But, all is well and Bonnie got it settled for me. Destin even scanned and emailed me the results within hours of my case being settled. There was ample communication and I never felt alone.
Obtain Legal Guidance When Times Get Tough
You can't always predict what life will throw at you, but you can choose who will help you through the challenges. When you're navigating a life-changing event like a divorce, adoption, child custody case, or criminal charge in the Orange, Texas, area, do not hesitate to reach out to Attorney Bonnie S. Hollier. Her renowned legal guidance is rooted in compassion for her clients and her vast knowledge of litigation. You deserve to have a reliable advocate like her on your side — reach out today to schedule your consultation.
Attorney Hollier and the BSH Legal team are proud to provide Port Arthur, Beaumont, Vidor, and Bridge City, Texas residents with essential legal services for life's difficult moments. A criminal accusation can be isolating, and family law cases involving divorce or Child Protection Services can be emotionally debilitating. Through trustworthy guidance, empathetic support, diligent preparedness, and aggressive advocacy, BSH Legal in Orange, Texas can help you find a solution that paves the way toward a brighter future.